Community & News
---
NEW INDUSTRIAL LINED LANDFILL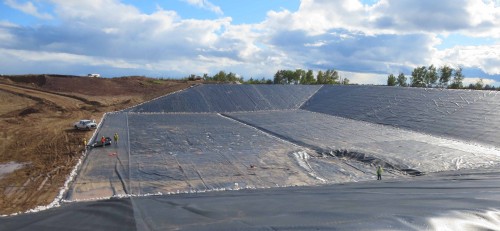 General Waste, located in Keewatin, MN, is excited to announce the major expansion of their landfill with its new Industrial Lined Landfill.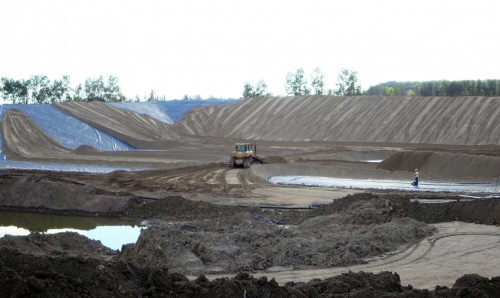 The 34 acre Minnesota Pollution Control permitted site consist of the new 2.5 acre Industrial Lined cell 31.5 permitted acres for future expansion with a life expectancy of 25-30 years.
The new Industrial cell constructed by Ulland Brothers Construction with Bill Hoffer and Rob Meseroll as the job superintendents, both men did a super job managing the project from start to finish. NTS Environmental Science & Engineering, JPJ and Liesch Environmental Consultants and Engineers were also partnered for this project and provided the professional expertise to ensure the success of a project of this magnitude.
The project commenced in early May 2014 and officially opened October 1, 2014. Mother Nature and her summer rains played a significant part in delaying the project from its original opening date of August 31, 2014.
The new industrial cell will allow General Waste to accept Non-Hazardous wastes from the Mining, Pulp & Paper, Power Generation, Foundry Industries as well as many other local manufacturing operations.
General Waste's traditional Construction & Demolition landfill will continue to operate as normal on south end of the 94 acre parcel. The addition of a 70′ Rice Lake commercial scale, excavators, dozers, compactors, trucks and roll off containers are just a few of the ancillary support equipment needed to operate both landfills.
General Waste fully expects to hire operators, truck drivers and office clerical personal in the coming year and is proud to be a part of the International Union of Operating Engineers Local 49.
Copyright ©, 2017 General Waste